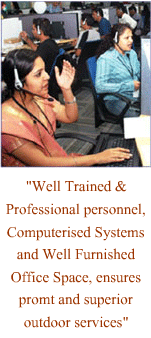 Alpha Ads Services
We have over 4200 Authorized Outdoors sites at Prime locations of New Delhi, Haryana, Punjab, U.P-U.A,Rajasthan, M.P-Chattisgarh, H.P, J&K, Bihar-Jharkhand, Maharashtra, Assam & A.P.
Prime Hoardings/Unipoes Locations at Lucknow, Kanpur, Allahabad, aligarh, Meerut, Noida, Faridabad, Karnal, Ghaziabad, Gurgaon, Varanasi, Ludhiana, amritsar, Jaipur, Udaipur, Bhopal, Shimla, Pune, Ahmedabad, Vododhara, Ranchi. Raipur, Chennai & Rest of North, East & Est India's Prominent Roads.
Highway Hoarding Site Locations

Delhi-Karnal-Chandigarh NH-1 Covering Haryana


Chandigarh-Amritsar-Jammu Covering Punjab and & J&K.


Chandigarh-Kalka-Shimla Covering Haryana & HP


Delhi- Agra-Firozabad-Kanpur NH-2 Covering Haryana & UP West.


Delhi-Loni-Bhagpat-Shamli-Saharanpur Covering UP West.


Delhi-Moradabad-Bareilly-Nainital NH-24 Covering UP West & East UP


Delhi-Meerut-Haridwar-Dahradun NH-58 Covering West & U.A, U.P.


Delhi-Jaipur-Ajmer-Udaipur NH-8 Covering Rajasthan.


Bhopal - Indore - Bilaspur Road Covering MP & Chattisgarh

Hoardings / Unipole / Trivision / Kiosks at Metro Cities Railway Stations, Domestic Bus Stands and International Airports.
Fleet of over 100 Mobile Vans moving around Delhi, NCR, & all Highway Roads and City Centres.
Display of advertisement on Roadway Buses of almost all the state of India.
Mfrs. of backlit sign / frontilt sign & Digital Vinyl with own production unit and installation facility at Dealer's Premises through - out India.
No One Covers India like Alpha Ads...